Sewage Pumps for Wastewater
Ability Pump & Equipment carries several complete lines of sump, effluent and sewage pumps for all your application needs. We also carry control panels, alarms, switches and accessories for all your needs. We carry the following brands:
Liberty Pumps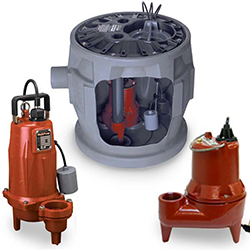 Liberty Pumps is a leading U.S. manufacturer of pumping products for ground water and wastewater removal in residential and commercial applications. With a focus on innovative product design, their wide range of pump styles includes; sump pumps, sewage pumps, effluent pumps, drain pumps, grinder pumps, complete pre-assembled sewage packages, and pump accessories. Liberty Pumps manufactures a complete line of wastewater pumps. Liberty Pumps carry a industry leading 3 year standard warranty on all products.
Grundfos Pumps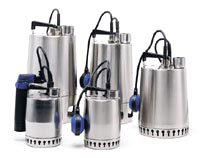 The Unilift AP, Unilift KP, Unilift CC and SU, SV are submersible drainage pumps designed for both temporary/portable installation and permanent free-standing installation. These pumps can be used for pumping drain water or grey wastewater
The Grundfos SLV and SL1 pumps are designed to handle unscreened sewage, effluent, large volumes of surface water and process water in municipal, utility and industrial applications.
Grundfos has decades of experience developing pumping solutions and manufactures its own pump motors for all fluid types and flow requirements. This ensures a perfect match with hydraulics, motors, electrics, and all other mechanical components that make up a comprehensive pumping solution, ensuring the best possible efficiency point.
SJE Rhombus Tank Alerts and Control Panels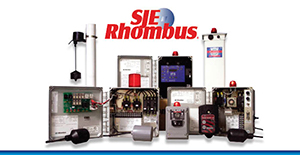 SJE-RhombusŪ provides smart solutions to today's growing environmental challenges. We combine our 35 years of expertise in pump controls with the latest technology to deliver energy efficient, cost-effective products for a wide variety of residential, commercial, municipal, industrial and agricultural applications
No matter the application, SJE-Rhombus has a control solution to fit your needs, whether it's a simple float switch or septic alarm system to control panels using embedded circuit board technology for advanced programming and monitoring of your system. And if we don't have it in our standard catalog, we can design and build a custom solution to meet your exact specifications.
Franklin Electric Pumps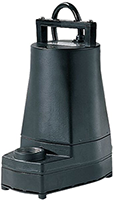 From a small 1/6HP utility pump to a 2HP grinder pump, Franklin Electric has all the pumps you need for domestic or light commercial applications.